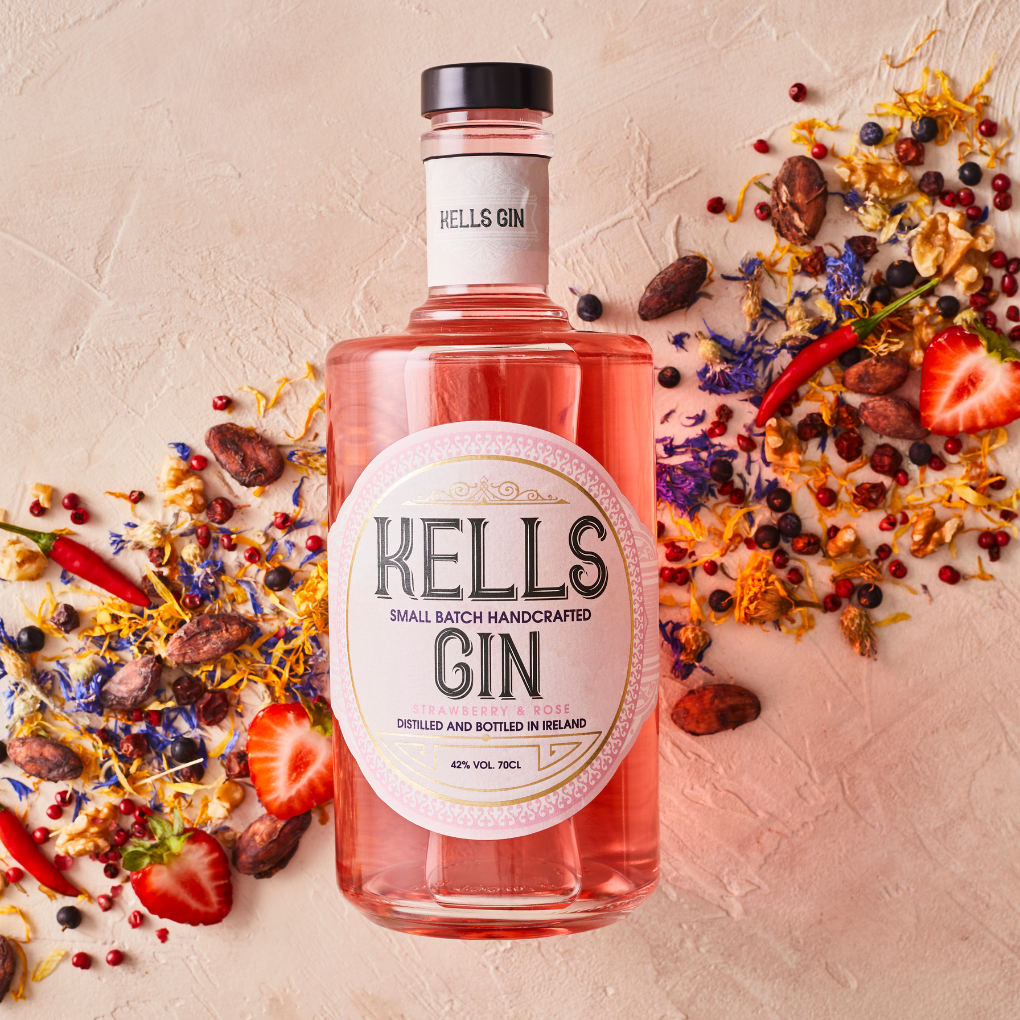 Kells Pink Gin is the ultimate pink gin for gin
drinkers.

We wanted to ensure that all aspects loved in
Kells Gin were replicated in the Pink edition.

The botanicals in Kells Pink Gin have been
carefully selected to give a sweet and ref reaching
flavor in each sip. containing no added sugars
or flavoring it is the perfect fusion of strawberry
and floral notes.