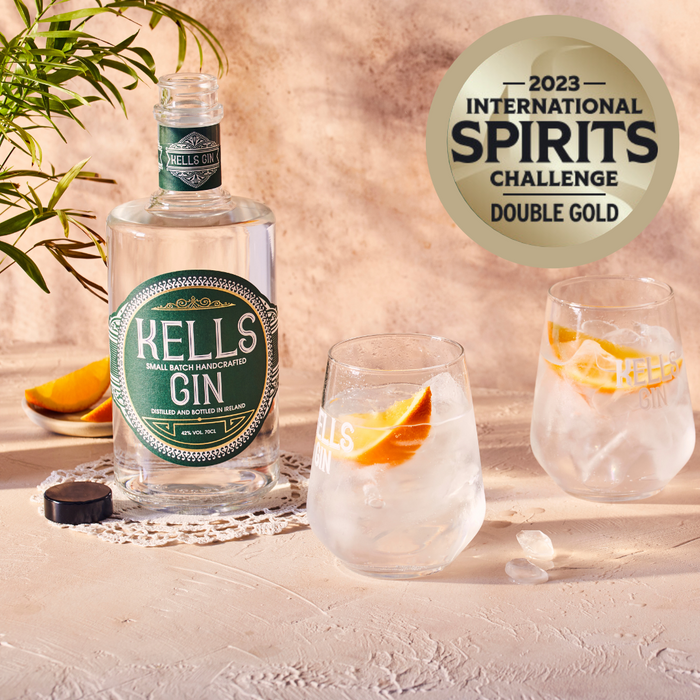 The International Spirits Challenge stands as a distinguished competition, boasting a panel of expert judges with discerning palates. Entries are evaluated based on various criteria, including taste, quality, innovation, and overall presentation. Kells Gin not only surpassed these benchmarks but captivated the judges with its extraordinary flavour profile, unparalleled craftsmanship, and unwavering commitment to excellence.
A lockdown project with the assistance of Listoke Distillery, Kells Gin is the brainchild of brother and sister duo, Vincent and Olivia Duff in Kells Co Meath. It was officially launched to the market in November 2021 and has since won three international awards. Kells Gin originated in Kells Co Meath famously known as the Monastic Capital of Medieval Ireland. Kells Gin took inspiration from Colmcille's monks who were not just accomplished scholars and scribes, but also master brewers and distillers.
"We are thrilled to be awarded the Double Gold medal at the International Spirits Challenge," Vincent Duff director at Kells Gin. ". Receiving gold at the world's most scrupulous blind-tasting process by their expert panel of world-renowned judges is an incredible achievement and one we don't take lightly. We extend our gratitude to our wonderful team and loyal customers who have supported us on this incredible journey and can't wait for the next steps Kells Gin will take internationally.
The Double Gold medal adds to the illustrious collection of accolades that Kells Gin has amassed, cementing its position as a leading player in the global spirits industry. With this significant recognition at the International Spirits Challenge, Kells Gin is poised to reach new heights and continue to hold its gaze on the international market.
Curious about what makes Kells  Gin double gold standard? Shop our range on the below link and let your taste buds do the judging – To celebrate, we are delighted to offer a '10% Discount Code' for this week only for online sales only (shipping available) - Type 'doublegold' at checkout