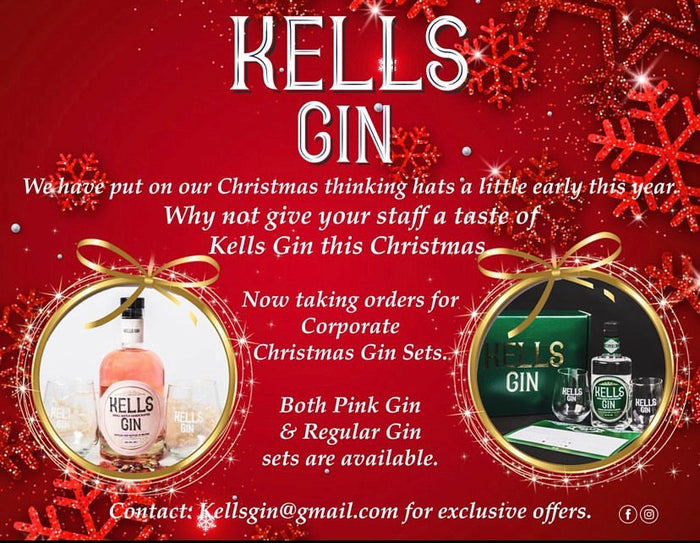 With Halloween just behind us, dare we muster the word Christmas
With the winter evenings setting in we are busy preparing our workshop for the creation of Kells Gin hampers.

 
It feels like only last week the Headfort Arms floors were trailing with straw  after our messy elves were busy putting together our  Kells Gin gift sets. 
With the introduction of our Kells Pink Gin, this summer we are delighted to add it to our Christmas Hamper collection. 
The Kells Gin and Kells Gin Pink edition gift set will include 
70cl bottle 
two branded kells gin glasses along with the required botanicals to ensure a perfect pour.
The Kells Gin mini gift set will include  
100ml bottle of Kells Gin

 
The perfect pairing of botanicals.

 
Give the taste of Kells Gin this Christmas to loved ones near and far. If you have any questions or would like to place a specific order Email sales@kellsgin.ie we would be delighted to help.

 
Corporate rates are available.